Surrounded by towering evergreens in Cultus Lake, artist Fran Quinlan holds a large brush she made out of sticks, cedar bark, and fir branches.
It's like a mop, but not for cleaning floors. She used it like a giant paint brush to sweep powdered charcoal around on a large sheet of white paper on the ground.
Quinlan is one of eight female artists from Europe and Canada who have come together for Choreography of Trust, the next art exhibition at the Chilliwack Cultural Centre which runs Sept. 30 to Oct. 28.
The group bears the same name as its show and they came together virtually during COVID. Started by Cat Sivertsen of Prince George and Sarah Grace Dye of Germany, they have been meeting via Zoom since 2020.
This past week they did an artists' residency at Forest Echoes Cabins in Cultus Lake. It was the first time most of them had met in person.
"We've been feeding each other – physically, emotionally, spiritually – and that's the beautiful thing about this group. And even moreso being in person together," Sivertsen said.
"It's kind of like our medicine," Dye said.
"The arts saved people (during COVID). Arts is wellness," added Tracie Stewart of Abbotsford.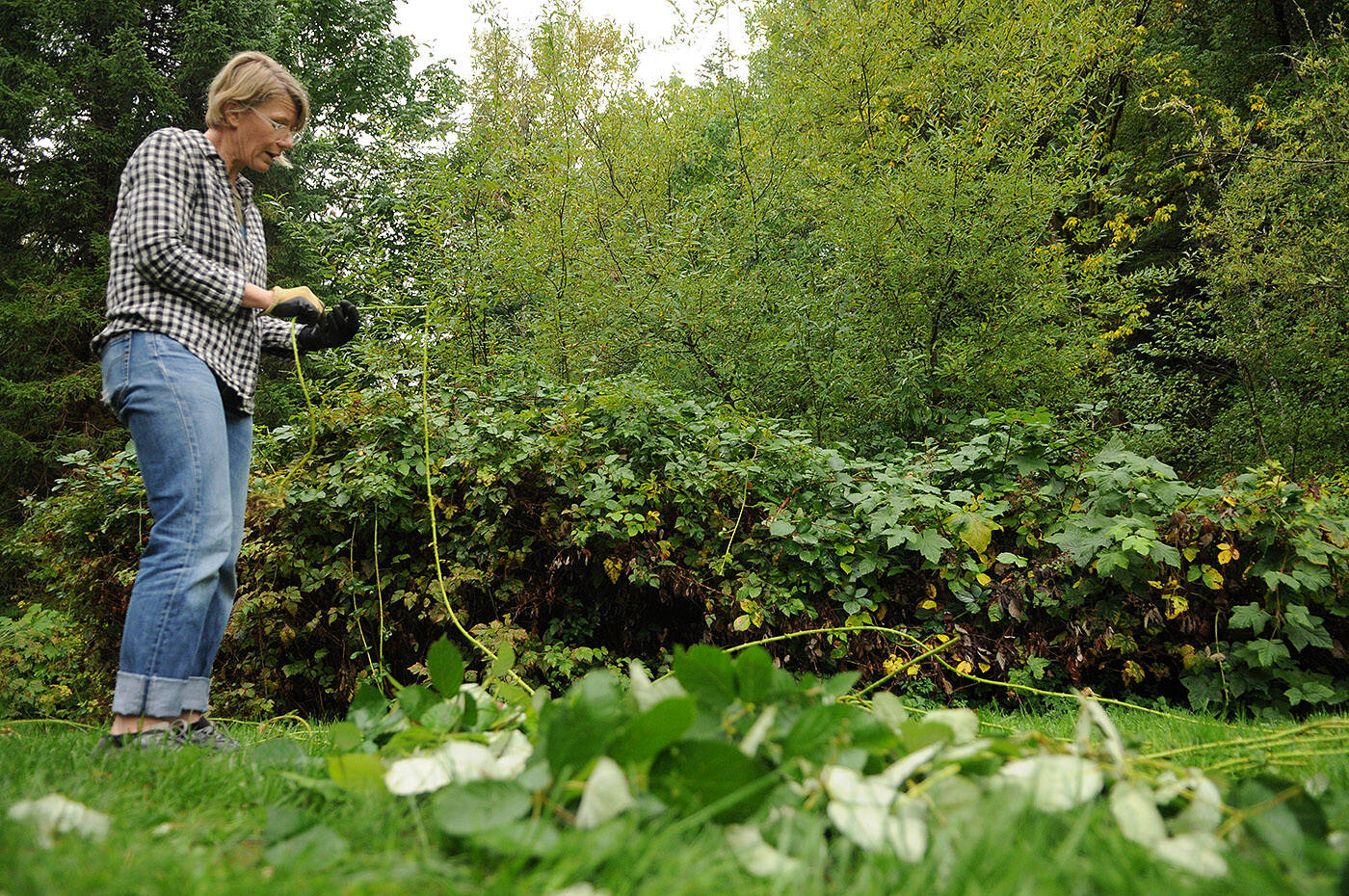 The eight artists have used items found outside in nature to create the artwork in the show. Branches, ferns, moss and more are used as tools to draw or make marks on paper. They use rainwater, ink, charcoal, graphite and handmade dyes from plants.
The objects they made for the exhibition represent their individual and collective sensibilities of place, specifically what they saw and found during their residency in Cultus Lake and the Fraser Valley.
On Tuesday (Sept. 26), Clare Baskerville of England was removing thorns so she can more easily weave blackberry brambles, while Sivertsen used a stick to make marks on paper with ink and water.
Annerose Georgeson of Vanderhoof was using pastels to draw a tuft of moss, as Stewart used water from a nearby stream on small circles of paper with pigments.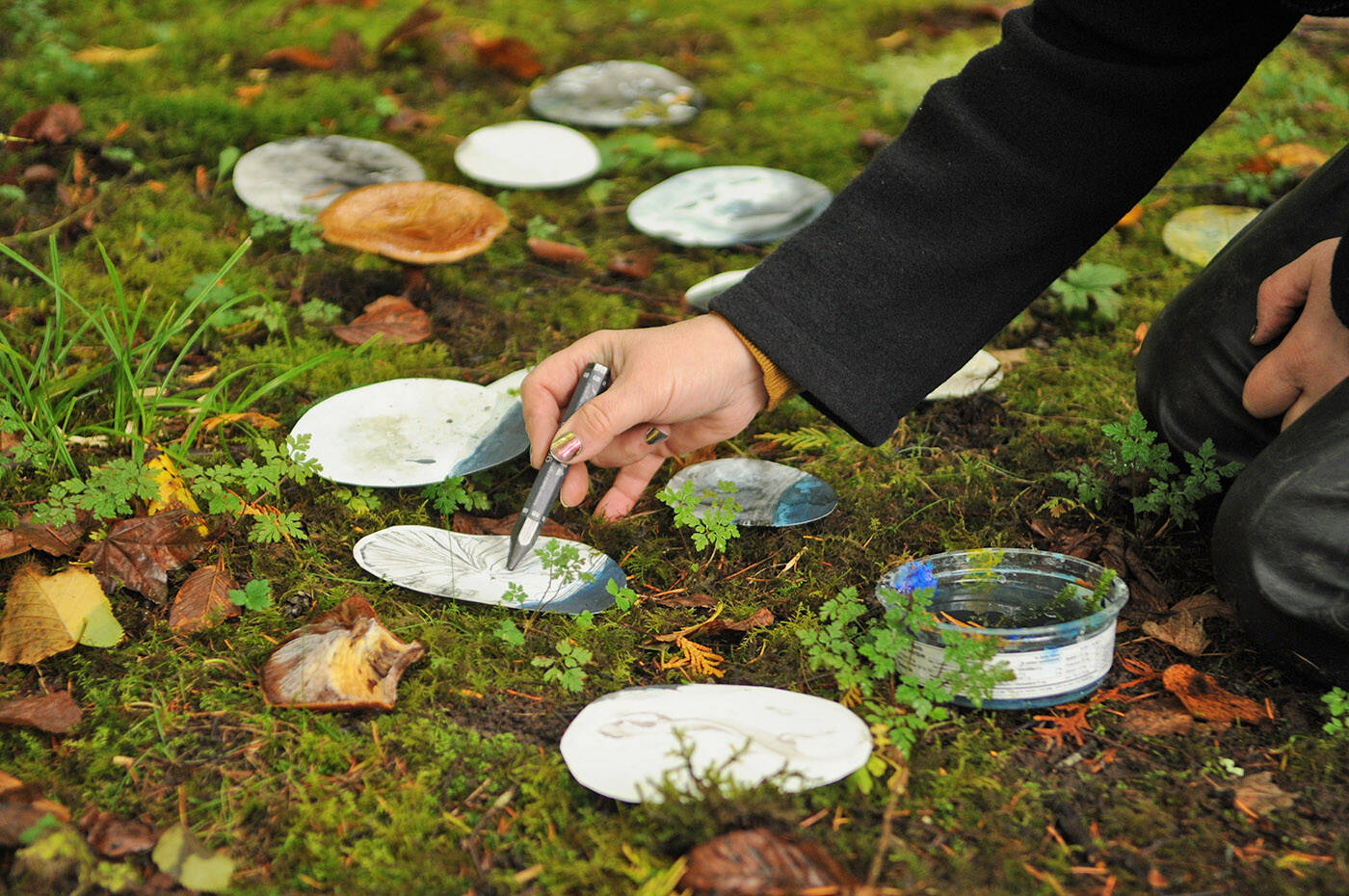 Sivertsen and Dye, the two who started Choreography of Trust, have known each other for 20 years. They met while working together at an arts institute in England. Dye was supposed to do an in-person residency in Prince George in the summer of 2020, but due to the pandemic, it turned into a virtual event.
They later realized how successful the Zoom conference was.
"We just decided we have to carry this on because this is so good," Dye recalled.
They invited other artist friends they knew, and it soon grew to eight members.
Why call themselves, and the show, Choreography of Trust?
"It's sort of like a dance back and forth… it feels like you really fit together and you feel like you could follow but then also you could lead," Sivertsen said.
They all have the same sensibilities for how they create their work, for what they see, and how they see the world, Dye said.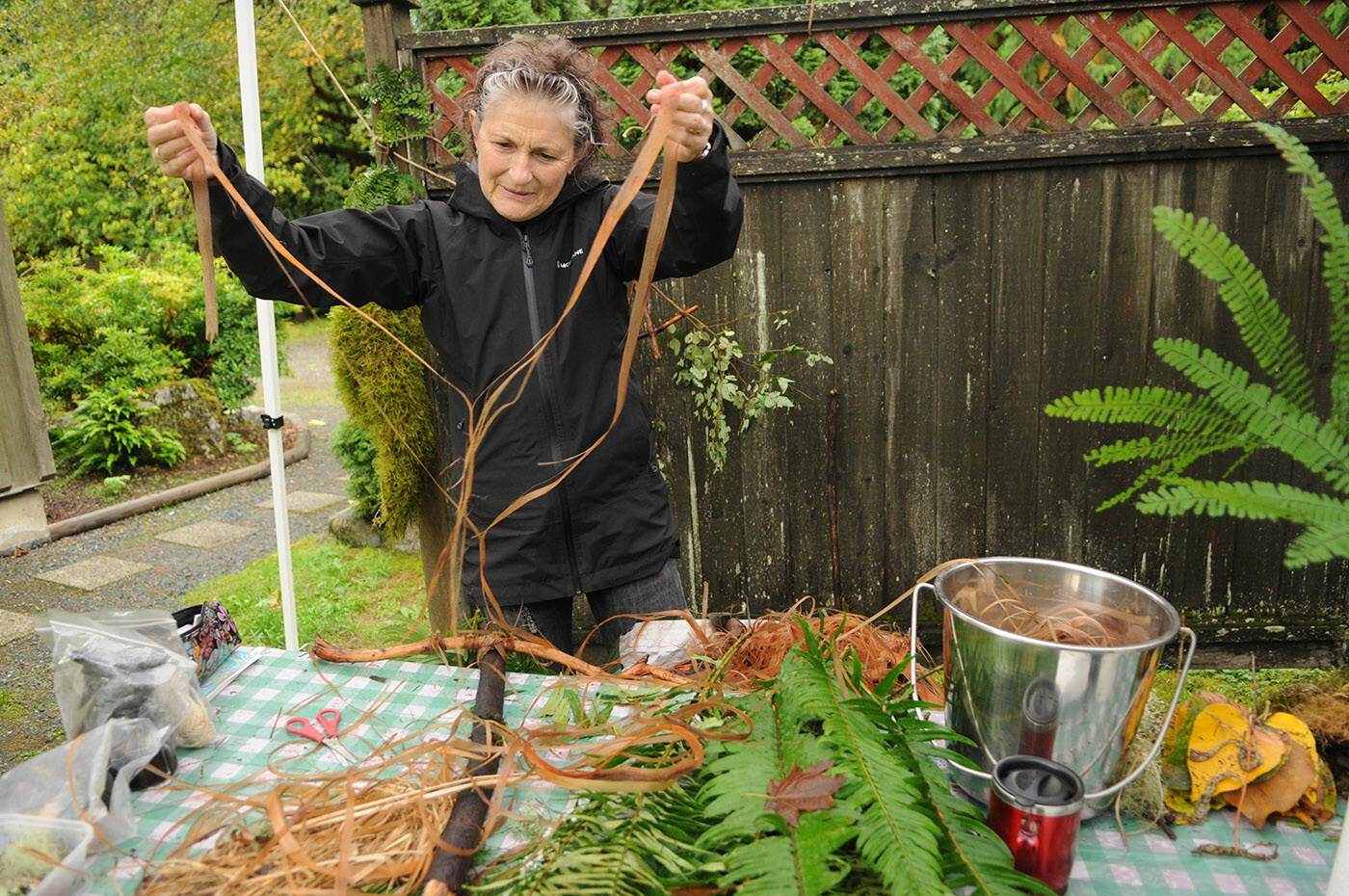 "There's a symbiosis between us all and everything kind of seeps in and crosses over," Stewart added. "There are so many similarities between our mark."
A member of the Chilliwack Visual Artists Association, Stewart is the local member of Choreography of Trust who brought the show to Chilliwack.
"It's going to be something that's never really been in the space before," she said. "It's facilitating conversation about place and about how we are all in this together."
The exhibition is a mixed-media show featuring drawings, sculptures and videos. Many of the artists are funding their trip from the sale of their artwork in the show. There will also be a silent auction, workshop and meet-and-greet.
The eight artists are: Sarah Grace Dye (Germany), Fran Quinlan (England), Clare Baskerville (England), Kasia Parker (England), Martine Rastello (France), Annerose Georgeson (Vanderhoof), Cat Sivertsen (Prince George), and Tracie Stewart (Abbotsford).
Choreography of Trust runs Saturday, Sept. 30 to Saturday, Oct. 28 in the art gallery at the Chilliwack Cultural Centre. The opening reception is Sept. 30 from 1 p.m. to 3 p.m. The artists' meet-and-greet is Tuesday, Oct. 3 from 7 p.m. to 9 p.m. The workshop is Wednesday, Oct. 4 and is free for Chilliwack Visual Artists Association members. The public can also sign up for the workshop by paying $40 and becoming a member of the association.