Homicide investigators are looking for a getaway car in the June 18 shooting death of Surrey Sikh temple president Hardeep Singh Nijjar.
At a news conference Wednesday (Aug. 16) at BC RCMP headquarters in Surrey, Integrated Homicide Investigation Team (IHIT) spokesman Timothy Pierotti said the driver of a silver 2008 Toyota Camry waited nearby for the two shooting suspects before and after the homicide (see map below).
Nijjar, 45, was slain June 18 in the parking lot of Newton's Guru Nanak Gurdwara. He died at the scene.
A car was found on fire in Coquitlam shortly after the shooting but Pierotti said Wednesday that the burned vehicle was not connected to Nijjar's shooting.
A few days after the murder, the Integrated Homicide Investigation Team revealed that two heavy-set suspects wearing face coverings ran through nearby Cougar Creek Park after the shooting.
The Sikh Community of 'BC'/Salish Land has claimed Nijjar's assassination was an "act of Indian government-orchestrated terrorism on Canadian soil."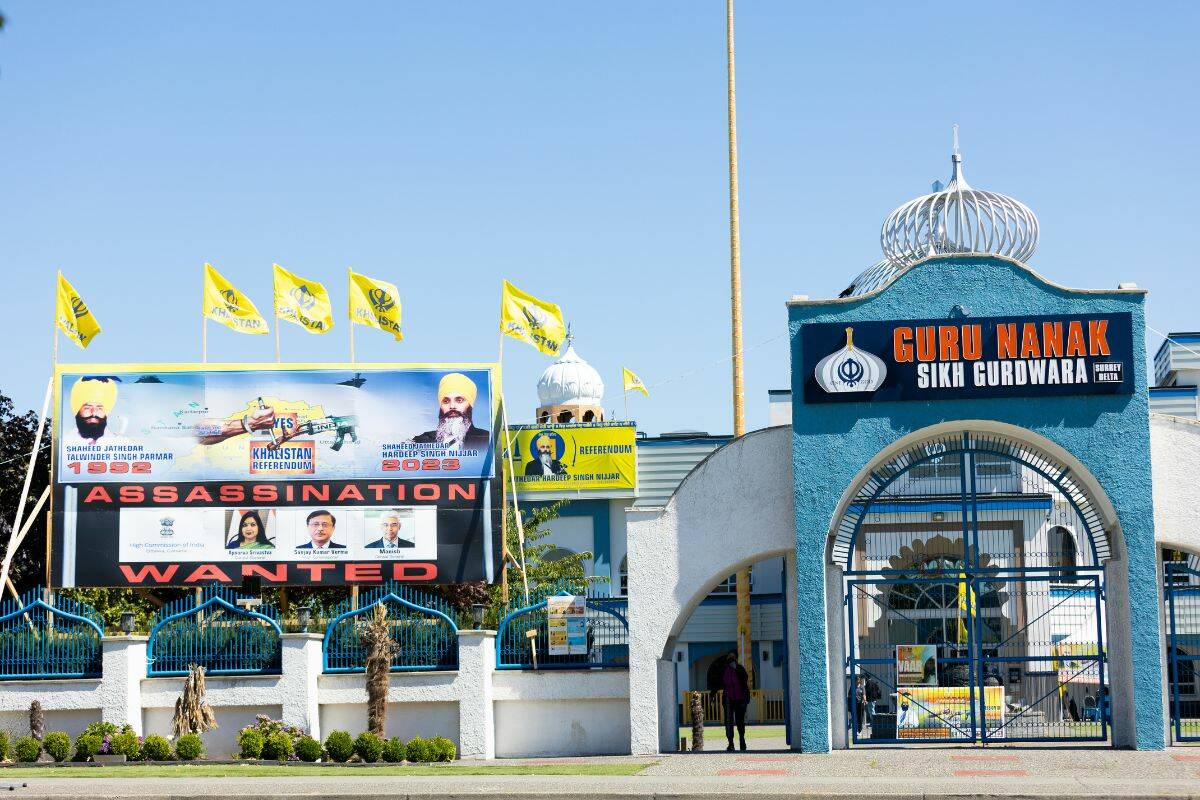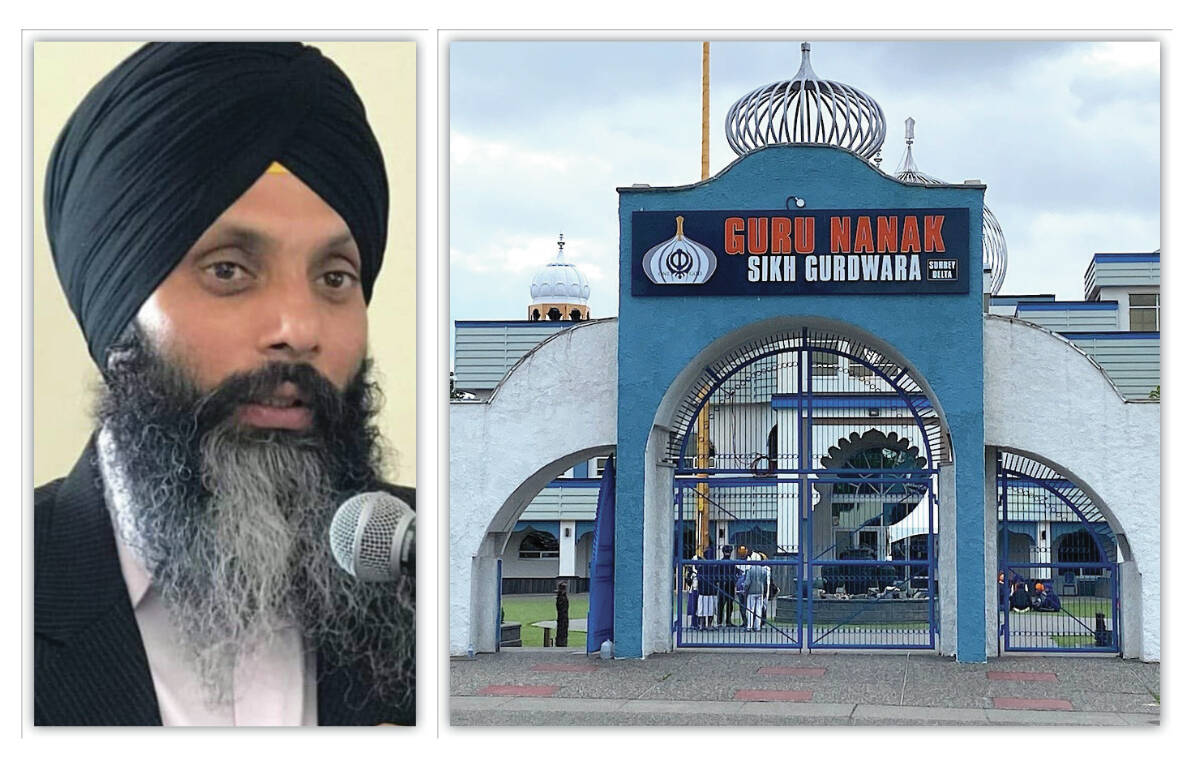 Meanwhile, a close associate of Nijjar's said his friend was warned by Canadian intelligence officials about being targeted for assassination by "mercenaries" before he was gunned down. In June, New York-based lawyer Gurpatwant Singh Pannun said in a statement he spoke with Nijjar by phone the day before he was killed.
Pannun said Nijjar spoke about an unofficial Khalistan referendum vote seeking a separate Sikh state they had been organizing, and threats to their safety related to a reward being offered by the Indian government for Nijjar's apprehension.
He said Nijjar told him "gangsters" indicated they were both on a hit list, and that Nijjar received a call days later from the Canadian Security Intelligence Service warning that his life was in danger.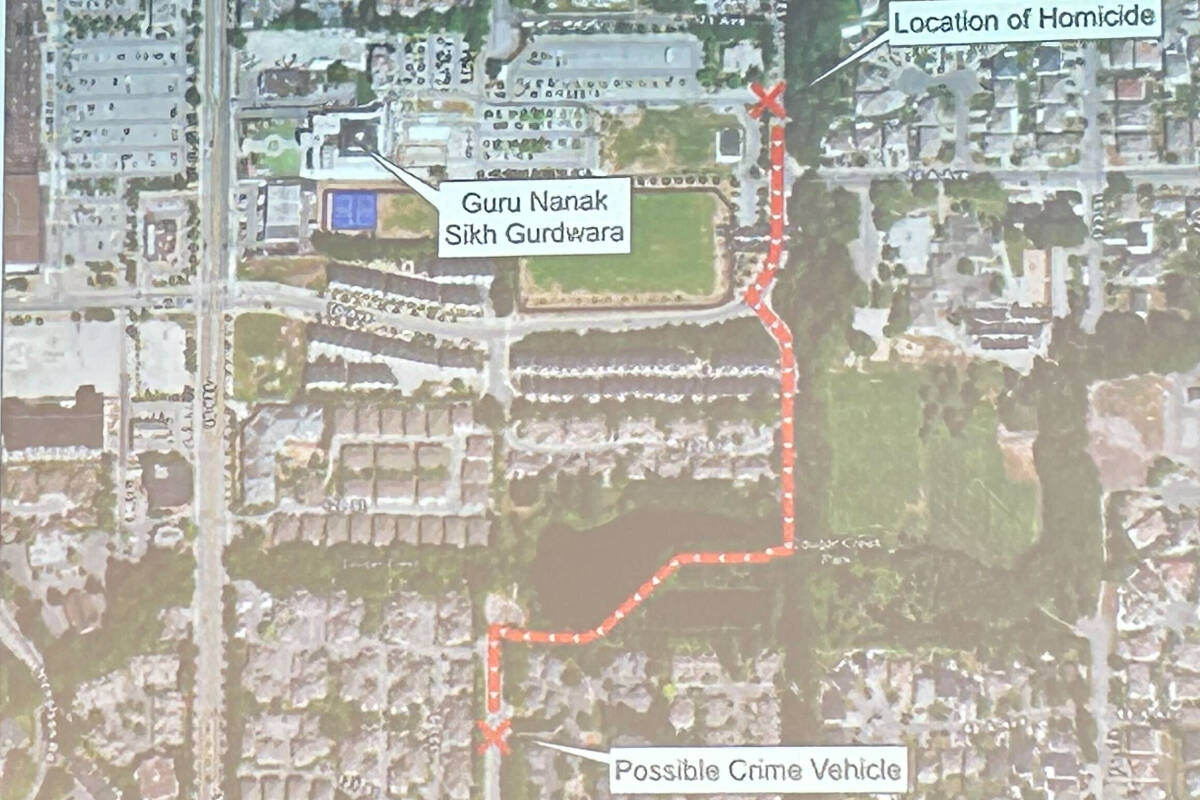 But at a news conference the day after the shooting, neither Surrey RCMP Assistant Commissioner Brian Edwards or Pierotti commented on claims from some Sikh organizations that the murder was "orchestrated terrorism" by the Indian government.
"We understand there is a lot of speculation as to the motive of this homicide but we are dedicated to learning the facts and letting the evidence lead our investigation," Pierotti said at the time.
At Wednesday's press conference, Pierotti repeated that while police are investigating all leads, a motive is still unclear.
IHIT is asking anyone with information or dash-camera video who was in the area of 122 Street, or who was in the parking lot of the Gurdwara, to call the IHIT Information Line at 1-877-551-IHIT (4448) or contact police by email at ihitinfo@rcmp-grc.gc.ca.
– With files from Tom Zytaruk
---

newsroom@surreynowleader.com
Like us on Facebook Follow us on Instagram and follow us on Twitter